A large percentage of homes in the Las Vegas area are still being taxed based on higher property values prior to the recent decline in home prices over the last several years. This means, you might be paying a substantially larger amount than what is really due on your property tax! In cases like this, after you've made that important phone call and have had a discussion with your local taxing authority and have gotten nowhere, a professional, experienced and independent third-party appraiser is often your best bet in making sure your appeal won't be dismissed.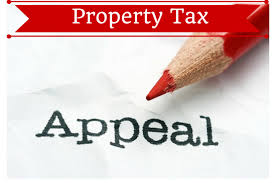 Keep in mind that before hiring an appraiser, the best thing to do is determine whether you are sure to move forward with a property assessment appeal. If you've made the decision to do so,  you'll be commissioning us as an independent, third-party to perform a professional appraisal report.
There are a lot of different procedures for appealing tax assessments so it's important to enlist the help of a professional appraisal company, like Appraisal Services, that's experienced and trained in the ins and outs of the appeal process.
If you're correct that your property has been overvalued, an independent report such as ours will be more persuasive than any other evidence you can provide on your own.  Give us a call today at 702-240-2335 with any questions you might have. We're more than happy to assist you.
Click HERE to visit our Facebook page for weekly news and updates.