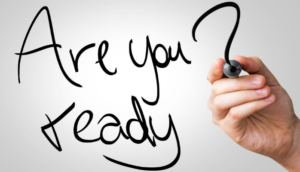 So, you need to get your home appraised and you panic because you're not in the business, or like most of us, we just can't be bothered with details of real estate transactions until we're forced to. A lot of people aren't ready because they never really think about preparing for an appraisal until it's about to happen.
Don't worry, you're not alone and we're here to outline a few things you might want to consider before having an appraiser over.
Are you aware of any recent sales of similar properties in your neighborhood?
Let the appraiser know of any homes in your neighborhood similar to yours that were recently sold by the owner as a private sale (FSBO). Not only that, be sure to also take note of any homes similar to yours that were sold due to an estate sale, divorce, subsidence, water damage, etc. and pass on that information to your appraiser.
Are you paying an annual or monthly fee to some type of Homeowner's Association?
If you are, your appraiser definitely needs to know about it. The name and phone number of the management company is key information to give to your appraiser.
Do you have a list of repairs and recent updates you made to your home?
You need one. Besides the dates these projects started, include the estimated costs and general time frame of each repair or update. Some items you'd want to include are new windows, furnace, roof, central a/c, new flooring, kitchen and bath upgrades, etc. Projects similar to those mentioned reduce the "effective age" of your home and may result in having a higher appraisal amount. The best thing to do is start a list preemptively and just keep on adding to it as new updates and repairs take place. It may be harder to recall specific details over time. Also, do not forget to mention any special features and flashy upgrades to your home.
Are all your repairs and renovations finished?
Any major repairs and renovation projects must be completed prior to an inspection. Failing to complete major projects may result in a lower appraisal value. That being said, minor renovations such as touching up paint here and there or installing your bedroom carpet won't make much of a difference. So, don't sweat the "small stuff".
Did you have a survey done on your property?
If you have one then have it available and ready at the time of the appraisal. A survey is not a necessity but it is especially helpful if your property has an irregular lot size or you have multi-parcel sales.
Do you have two APN's (Assessor Parcel Number)
Let your appraiser know if you do. Keep in mind though that if you have more than one lot associated with your property and the additional lot's deed is different from your house, then they are considered separate and it's value will not be added to the property where your house is located.
Do you need to clean the house?
Not necessarily. While it's definitely nice to have a well-decorated and tidy house for potential buyers, we know that it doesn't come easy in real life. When your home is appraised by experienced appraisers, only the permanent features are considered and NOT your personal property. If you would like to use the appraisal as an excuse to get your teenager to clean their room….go for it…odds are it won't work, but it's worth a try!  So take a deep breath and relax.
Do you need to show all the rooms in the house?
Yes, most definitely. Be sure to let everyone in the house know that an appraiser is coming and will be needing access to all the rooms in the house.
And that's it, you're ready! We hope the information we've provided has helped put your mind at ease and prepared you for a potential appraisal of your home. If you have any additional questions please don't hesitate to call or email us and we'll be happy to help you out.
Click here to follow us on Facebook for real estate and appraisal news and updates!
Social tagging:
appraisal
>
checklist
>
property ready
>
ready