Our company, Appraisal Services Inc., has a proven track record in the local appraising industry. That is why we are a leading provider of Residential Real Estate Valuations for all the Major Banks for over 14 years in the Las Vegas, North Las Vegas and Henderson area. We offer a variety of services and provide a personalized approach to each appraisal because we understand the true value of your property. 
Because the Las Vegas housing market is one-of-a-kind, you'll need established local appraisers who know how to navigate it. Our appraisers are extremely well-trained as they are experienced to ensure an accurate and high-quality appraisal for each and every client.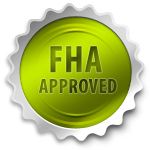 Appraisal Services is an FHA approved appraisal company,ensuring the utmost in quality and professionalism.
If you need your appraisal to be top-notch, timely, and accurate, request an appraisal online by clicking HERE or call us at 702-240-2335 today!